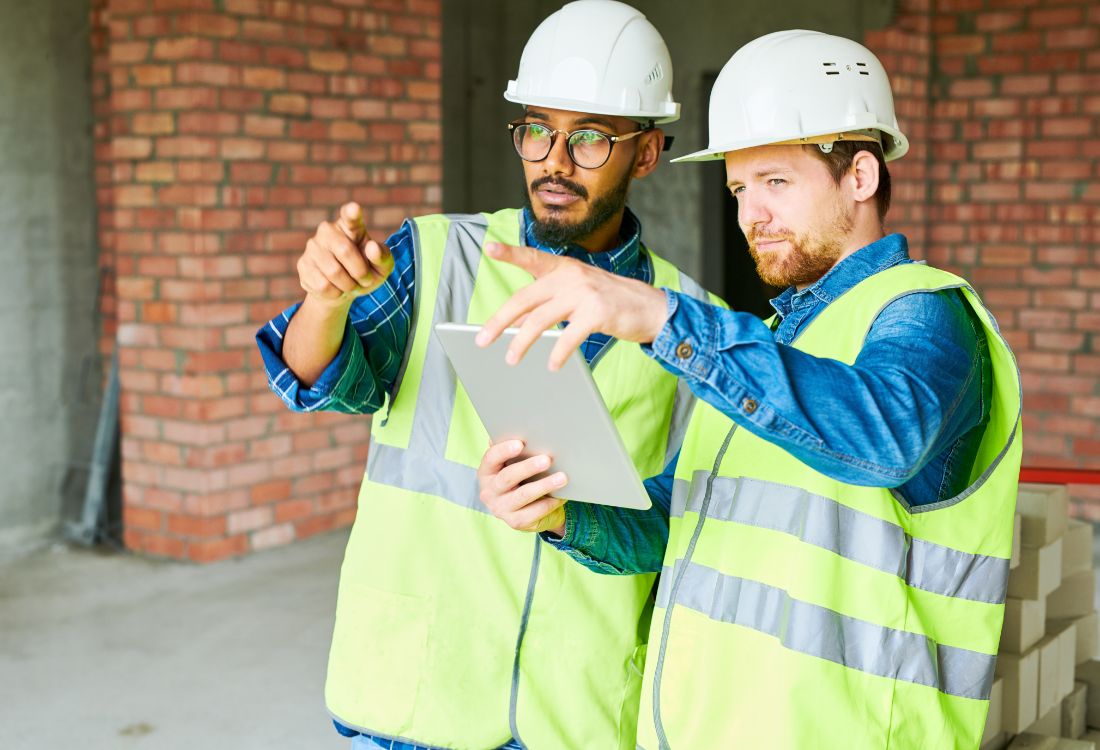 What happens in a passive fire protection inspection?
A reliable passive fire protection system is an essential measure for keeping your building or estate safe for both staff and visitors. However, simply having a system installed is not enough; you also need to conduct regular inspections to ensure its optimal functioning. In this article, we will discuss what to expect with a passive fire protection inspection from IFI Group, from when our inspection team arrives to the final recommendations.
Passive fire inspection procedures: What to expect
Our inspection team will arrive at the scheduled time with all the necessary equipment needed to conduct the inspection, including ladders and torches.
The team will then work through the site systematically, conducting a thorough inspection of your passive fire protection systems. These will include:
Fire-resistant materials – including fire-rated walls, floors, doors, and windows designed to resist the spread of fire for a specified period.
Compartmentation fire barriers – including firewalls and fire doors used to compartmentalise a building into sections to limit the spread of fire and smoke.
Fire-stopping measures – including fire dampers, cavity barriers, fire-resistant seals, caulking, and other materials used to seal openings and inhibit fire spread through voids and penetrations.
Fire-resistant coatings – protective coatings applied to structural elements to enhance their fire resistance.
During the inspection, our experienced team will visually examine and inspect each area closely, taking photographic evidence of any issues found.
In the case of your fire doors, our team will ensure that each door opens and closes efficiently and correctly and is appropriately secured to prevent misuse. We will also examine the door frames to verify they are in good condition and ensure the hinges and linings meet the appropriate standards. We will also inspect all ironmongery and intumescent seals and gaskets. All these items will be checked against the fire test evidence. For penetration sealing and fire stopping, we will inspect all penetrations in the fire compartment walls and floors to ensure they're correctly sealed in line with the fire test evidence.
Report and recommendations
Once our inspection team has assessed the current state of your passive fire protection system, we will provide you with a detailed report, including photographic evidence of any issues and defects identified and explanations of the problems. Your report will also include comprehensive recommendations for suitable remedial actions (if applicable) and whether individual components require maintenance, upgrading, or replacement.
Case study: Southern Housing - White City
As part of this project, IFI Group was commissioned to conduct fire engineering and passive fire protection assessments for our client, Southern Housing, a housing association based in London. Our scope of work encompassed inspections of passive fire protection measures such as cavity barriers, fire stopping, fire-rated walls, floors and ceilings, fire dampers and structural fire protection across various residential blocks.
We also carried out a thorough review of the fire strategy and provided consistent engineering support throughout the construction process, which included frequent on-site meetings. As the project neared its completion, we conducted pre-occupation fire risk assessments and issued final sign-off letters for each individual block.
The White City project undertaken by Southern Housing serves as a testament to our expertise in fire engineering and inspection services, which were instrumental from RIBA stages four through seven.
Find out more
For more information about our fire protection inspection and consultancy services, or to book an inspection or building survey with one of our team, please call 01522 904189 today, or click here to send us a message.
Image Source: Canva